People, Organisation and Culture
AIROLINK group of companies, which was established in the Republic of Ireland by Chairman and CEO Dr. Anil Pillai in 1996, has been operational in the UAE since 2008. It has offices in Dublin, UAE, and India. Having established themselves as one of the leading civil contractors in the UAE, they specialise in all kinds of residential, commercial, military and educational institutions offering a complete construction package from land acquisition, design, construction, through to completion (turn-key). Their expert team offers every project the benefits of quality, cost competitiveness, and the experience of a proven contractor.
Throughout AIROLINK's first decade in the UAE, the market has been dynamic, requiring constant review and adaptability. Despite challenging times, AIROLINK has achieved tremendous success by working closely with its clients and partners, with a considerable amount of its work coming from repeat business, which in fact underlines the trust that clients and developers put in AIROLINK and stands as testament to its philosophy of relationship building.
AIROLINK credits its success vastly on the skill, professionalism and teamwork showcased by its competent staff. With more than 18 nationalities under the same umbrella, over 3,000 employees are currently in their direct payroll. To ensure the highest quality, innovative techniques such as strategic workforce planning and management, smart hiring, continuous training and knowledge management, incentive schemes, and enhanced retention are adopted throughout all levels of the organisational hierarchy.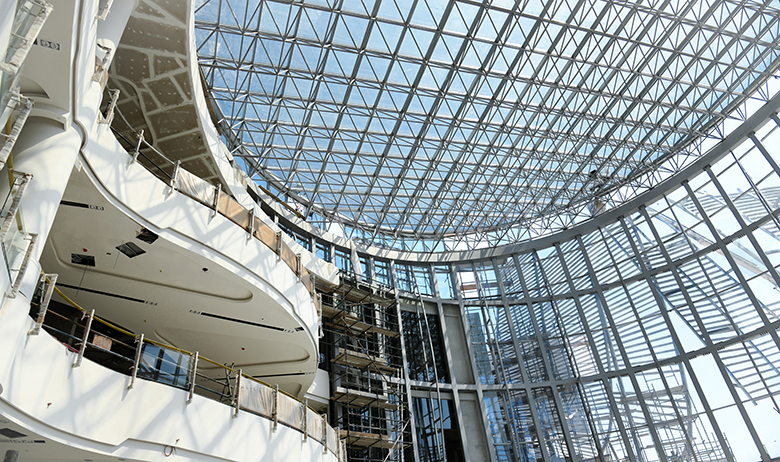 Superior Project Management Techniques
AIROLINK prides itself in the systematic approach they follow in managing their projects, which ensures success in attaining the desired outcome every time. Beginning at the conceptual planning stage, all the possibilities are taken into consideration and the technological and economic feasibility of each alternative is assessed and compared in order to select the best option which meets the needs of all stakeholders.
AIROLINK strongly believe's in maintaining financial discipline. Every project is programmed with respect to its completion, timing and for available cash flow and reliable funding. Once the project scope is clearly defined and understood, a detailed engineering design will serve a as blueprint for construction, and a definitive cost estimate will serve as the baseline for cost control. Procurement and construction activities on site is undertaken with careful planning and with utmost control. Procurement activities carried out in a very systematic manner ensure smooth delivery of materials on site during execution. Post construction, there is a brief defects liability period which takes care of any snags, after which the complete handing over of the project is undertaken.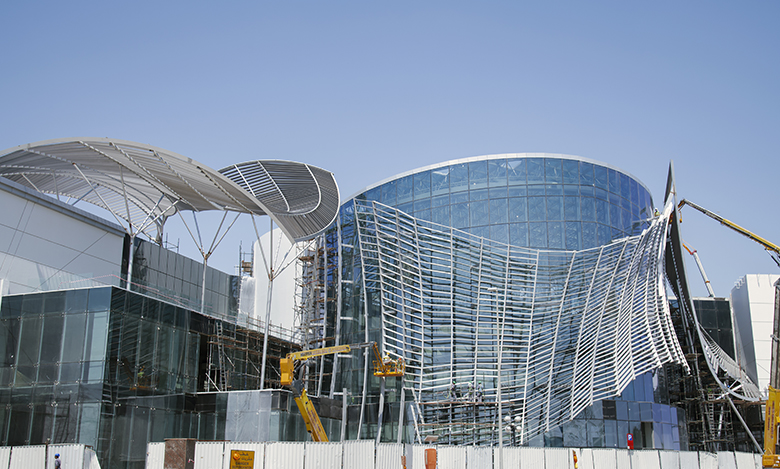 Thriving on a Challenge
On asked what the biggest challenge faced by his counterparts in the UAE market is, and his advice on how he has managed to bring AIROLINK above such challenges, Dr. Anil explains, "Utmost dedication and focus in delivering quality and cost-effective service to clients while meeting deadlines consistently is what it takes to achieve success in UAE's construction sector. Lack of liquidity is a major challenge faced by many in the industry. Although bank finance is available, it's only for those contractors who have strong legacy of project deliveries. For contractors, financial discipline – or lack of it – is a major issue. Over the last few years, we have seen several construction companies gone down due to this simple factor."
AIROLINK has completed over AED5 billion of work and has another AED5 Billion more to be secured this year. We have on-going works in hospitality, retail, and education, with more than 40,000 students actively engaged within school facilities built by AIROLINK. Many of these on-going projects are with well-established clients and incorporate elaborate design into the structure or façade. The company thrives on design challenges and is committed to exceeding the expectations of its clients.
Two particular projects that require such dedication are the Seven Hotel & Apartments on The Palm Dubai, with its connecting high-level steel bridge comprising an infinity pool and outdoor restaurant deck facilities, all structurally engineered to exacting standards, and the Al Mamzar Hotel, a four-star, design and construct hotel collaboration.
Positive Aspirations for the Future
AIROLINKaspires to continue its steady growth in the years ahead and be pioneers in the Engineering & Construction industry and strongly believes that focusing on accountability, sustainability, commitment, integrity, and teamwork, will lead them to the path towards achieving this. They want to be renowned as one of the highest providers of top-notch construction services, while operating at the highest levels of engineering technology, quality, and cost effectiveness.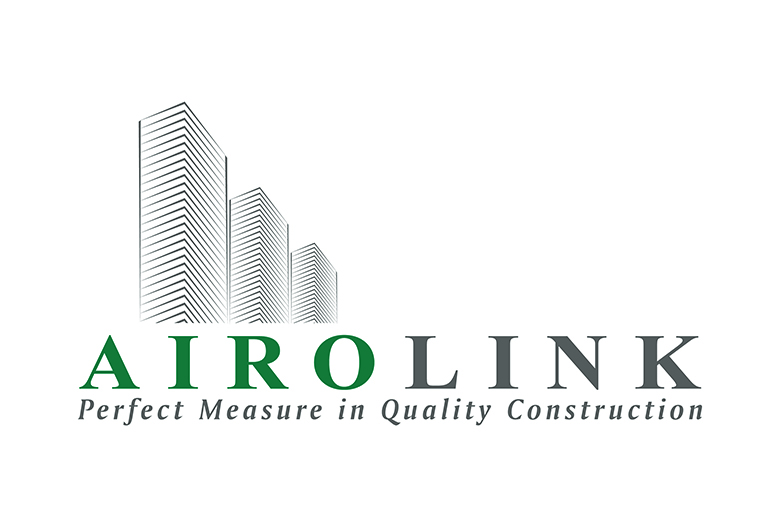 AIROLINK GROUP
Dr. ANIL PILLAI
www.airolinkgroup.com
25th floor, Business Central Tower- B, Media City, Dubai, UAE.
+971 529124994 (Stephen Evans)