Kingspan Insulation, a division of Kingspan Group plc, one of Europe's fastest-growing building materials manufacturers, is a global manufacturer of optimum, premium, and high performance insulation products and systems for building fabric and building services applications.
Kingspan Group was formed in the late 1960s and is a publicly quoted group of companies that has manufacturing, distribution, and commercial operations throughout Europe, North America, the Middle East, Australia, and other locations across the globe. In order to grow the business in the Middle East, in November 2014, Kingspan Group announced the acquisition of Pal International, which has now been assimilated into Kingspan Group's insulation division.
With an excess of 100 manufacturing facilities in over 70 countries, employing over 14,000 people, Kingspan Group is a recognised international leader in its various fields of expertise, with Kingspan Insulation sitting at the heart of what is a global success story. Indeed, Kingspan Insulation's vast product range caters for all project requirements, including building insulation for roofs, walls, floors and soffits, engineered and manufactured specifically for the UAE market and its building methods.
Committed to Superior Quality and Results
Kingspan Insulation specialises in premium performance insulation boards designed for use behind various types of exterior wall cladding, such as stone, concrete, marble, terracotta, GRC and aluminium cassettes that include ACP/MCM panels, together with its suitability within EIFS/ETICS wall systems. The insulation boards are also designed to be installed to the underside of structural ceiling (soffits) within basements and balconies.
Sitting alongside this, the company has insulation boards designed for flat roofing and floor applications. Its flat roof insulation products are available as either standard flat insulation boards or in a tapered version to create falls on a roof. These insulation boards can provide effective solutions in conjunction with most waterproofing systems on the market today.
The applications for which Kingspan Insulation products are the 'go-to' choice for discerning clients throughout the region include solid concrete blockwork walls; solid reinforced concrete walls; cavity walls, steel framed walls; basement walls; cool concrete deck flat roofs; cool metal deck flat roofs; inverted concrete deck flat roofs; concrete car park decks; metal clad pitched roofs; green roofs; balconies and terraces; curved roofs; solid concrete ground floors; and solid concrete soffits.
And it is important to note that Kingspan Insulation's products are some of the most widely tested and certified insulation products in the world. It manufactures products that exceed the needs of the local market, with its thin insulation solutions providing a simple route to compliance with local authorities such as Dubai Municipality (DCL), Estidama, DGBRS (Dubai Green Building Regulations and Specifications), and UAE Civil Defence requirements.
Precise Coordination, Extraordinary Results
"Kingspan Insulation is working to bring to the market the most thermally efficient insulation solutions, which will perform and remain durable for the lifetime of the assembly into which they are installed," explains Sarmad Fakhri, Managing Director at Kingspan Insulation LLC, "whilst at the same time considering the building methods and harsh or hot weather in the UAE and broader GCC region."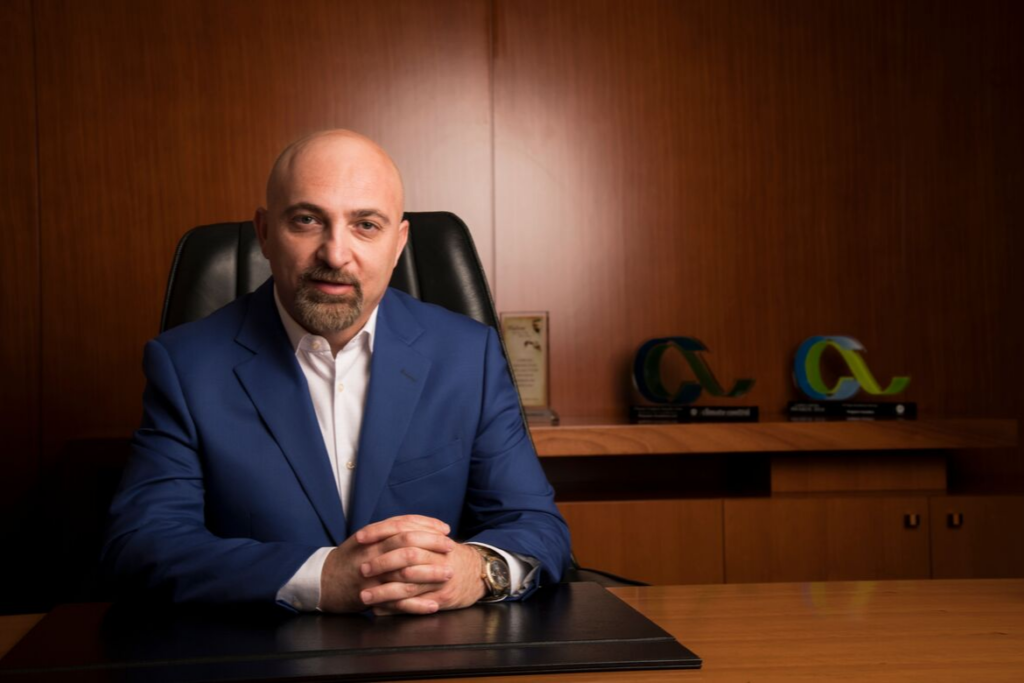 Growth, believes Fakhri, will come from a variety of routes; "In the UAE, Expo 2020 is working as a catalyst, and projects are being triggered by this mega event, including shopping malls, hotels, residential buildings, villas, and mix-use projects.
"New investment is expected in residential, energy and utilities, infrastructure, and commercial construction projects. The construction industry has a promising outlook thanks to various government initiatives, such as the Ministry of Education Strategic Plan 2017-21, National Strategy for Higher Education 2030 and Education 2020 Strategy, the Energy Strategy 2050, the Sheikh Zayed Housing Programme, and the Dubai Tourism Strategy."
It is envisaged the new projects recently announced by His Highness Sheikh Mohammed bin Rashid Al Maktoum, Vice-President and Prime Minister of the UAE and Ruler of Dubai, will keep the construction sector busy, in addition to ongoing mega-projects that include Dubai South, Dubai Hills Estate, Shindagha Corridor, Union Railway, and Deira Islands.
Turning Ideas into Action
Kingspan Insulation's portfolio of successfully completed projects is impressive, taking in several of the world's most recognisable structures, not least the Burj Al Arab in Dubai, Louvre Abu Dhabi, and the Emirates Stadium in London, home to Arsenal FC.
"Over the past several years in the UAE, we have worked closely with many architects and consultants at the specification stage, and contractors at site level, and have worked on many different projects throughout the region," says Fakhri. "Some of the most recent notable projects are related to Expo 2020 and include those allied to infrastructure, Expo pavilions, hotels, and accommodation blocks. Some of our memorable projects include Museum of Future Dubai, Aldar HQ Abu Dhabi, Boulevard Crescent Dubai, Expo Link Metro Station Dubai, Marina City Abu Dhabi, UAE Pavilion in Expo 2020, Yas Family Hotel Abu Dhabi, Al Zahia City Centre Sharjah, Akoya Oxygen Dubai, Sharjah Digital Library, Bluewaters Hospitality Dubai, Expo Village Development Dubai, Mulberry Heights Dubai, and Deira Waterfront Development Dubai."
Louvre Museum, Abu Dhabi

Aldar Headquater, Abu Dhabi
And it should come as no surprise that such blue-chip projects choose Kingspan Insulation, with Fakhri adding: "We invest a considerable amount in the research and development of products before introducing a solution to market. Our solutions provide customers with certainty and peace of mind. One area we are working on at the present time is in relation to the EIFS/ETICS market, where we have a premium performance solution using our thermoset, closed-cell, ultra-low thermal conductivity (lambda value) phenolic insulation board, Kooltherm K5."
Through its first-class technical service, which is one of the most advanced support services in the industry, Kingspan Insulation offers a full spectrum of advice, free of charge for all types of design projects. These services include U-value calculations, condensation and dew point calculations, advice on product selection and product data for all ancillary items, and fixing advice.
Where Great Things Happen
Operating across all sectors, including agriculture, automotive, education, government, health, hotel and leisure, industrial, infrastructure, pharmaceutical, retail, and residential, Kingspan Insulation is looking to the future with understandable confidence, and they believe that a growing focus on the environment and the use of technology will drive the industry forward, as Fakhri explains: "We envision more focus on sustainability and innovative construction methods, not only in the UAE but also in the region at large. We are already witnessing innovative approaches in the construction industry in the UAE, from the use of robots and drones through to 3D printed offices and villas. In the coming years, there will be more focus on energy efficiency and cutting carbon footprints. Thanks to our research and development, we are already at the forefront of introducing and providing products and solutions that will help achieve these goals."
Kingspan Insulation is at the vanguard of the low energy building drive, helping architects, engineers and developers get the most energy-efficient building envelope and building services performance, offering triple benefits of cutting energy use, cutting operational carbon dioxide (CO2) emissions, and cutting costs. "We take pride in saying that all of our products are manufactured using a blowing agent that is CFC and HCFC free, resulting in zero ODP (Ozone Depletion Potential) and low GWP (Global Warming Potential)," says Fakhri. "Our products also comply with Estidama Abu Dhabi, which is a building design methodology for constructing and operating buildings and communities more sustainably. We are committed to developing products with the needs of the market in mind, especially when these needs will reduce the impact of the construction industry on the environment."
The Intelligent Way to Operate
As part of Kingspan Insulation's commitment to share industry and regulatory knowledge, and to support continuing professional development, a series of technical presentations have been developed for RIBA, AIA, and ASHRAE Chapters, as well as for engineering and architectural practices and individuals.
Presentations can be specifically tailored for designers, consulting, and design & build contractors, in addition to architects, local authorities, clients, developers, building owners, and facilities managers.
The company currently offers lunch & learn / CPD seminars in The Benefits of Improving U-Values; Ozone Depletion Potential and Global Warming Potential; Dlat and Tapered Roofing Constructions; and Kingspan OPTIM-R (vacuum Insulated Panel).
Kingspan Insulation also offers a technically advanced support service for its building insulation products. The service is designed to give fast and accurate technical advice for designers, specifiers, architects, homeowners, developers, builders, and other building professionals.
Forwarding project specification to the Roofing & Building Technical Service Department and any number of permutations can be provided to achieve the desired targets. The Roofing & Building Technical Service Department can provide:
Product data for the full range of Kingspan Insulation roofing and building insulation products
Advice on product selection
U-value calculations
Guidance on achieving compliance with current Building, Energy, Environmental and Fire Codes
Heat loss / gain calculations
Condensation / risk analysis
General application and fixing advice
Design detailing and fixing solutions
Guidance as to which LEED® credit categories might be relevant to Kingspan Insulation roof, wall and floor insulation products and insulated systems when determining where points may be achieved
Always Dedicated and Devoted
The values and culture of Kingspan Insulation are obvious to everyone and anyone who has ever dealt with the company: premium quality building solutions, pioneering new technologies, and award-winning design. These aren't ideals either; these are what Kingspan Insulation is made of – they are in its DNA. That it is why it is confident and proud to stand by its craftsmanship, word, and reputation; fulfilling the expectations of its clients by giving them a great experience that helps them to avoid process pitfalls, whilst guaranteeing the quality of workmanship.
Kingspan Insulation's approach starts internally with its culture. This is exhibited on every single project it undertakes and extends beyond these projects to developing trusted partnerships with its clients, designers, and other industry professionals. The company's objective is to establish an environment that encourages transparency, open communication, and collaboration, where every employee and client is the advocate of each other. It achieves this by involving the right people and listening to each others' ideas and suggestions.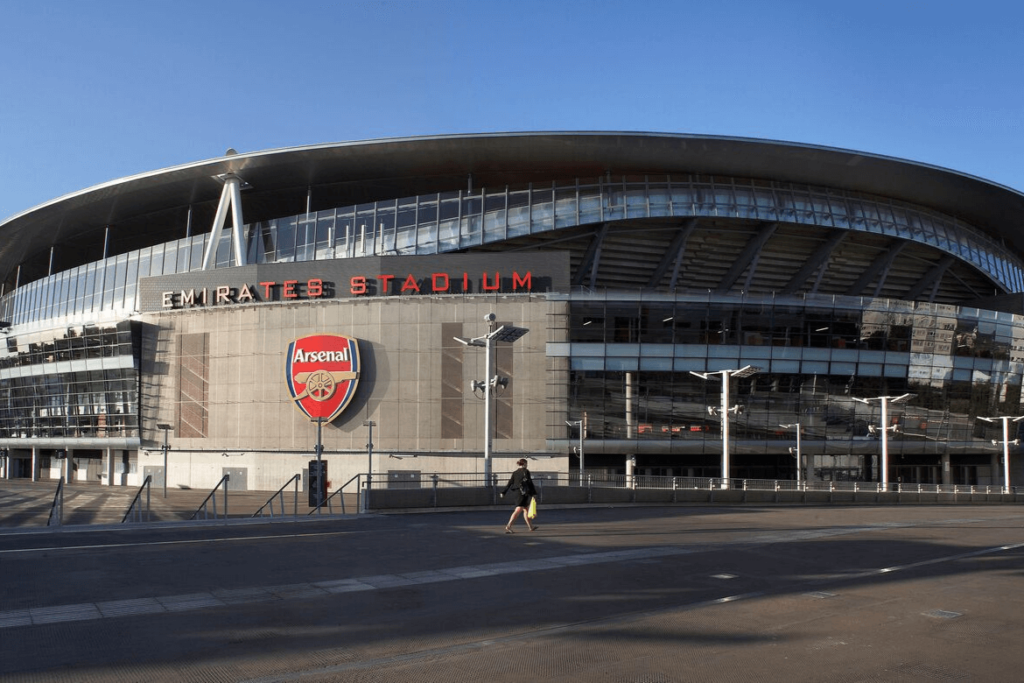 Kingspan Insulation is rooted in strong values, such as customer centricity, performance, empowerment, humanity, and collaboration. "Our passionate people love pushing the boundaries of what's possible to create innovative products and services that build a more sustainable future for our customers, our environment, our people, and our business," concludes Fakhri.