Al Baha Engineering Consultants first opened its doors for business in 1992 due to the initiative of engineer Abdulla Mohammed Tayyeb Khoory. From day one, 'quality' has been the watchword of the firm, helping to build a large base of loyal clientele who are still continuing with their trust on us for all their construction requirements year after year.
The establishment of our firm coincided with the commencement of that extraordinary phase of development in Dubai which catapulted the emirate into the limelight and marked the beginning of its remarkable journey establishing itself as the prime investment and tourist destination in the region. Al Baha gained immence expreince and enhanced its expertise manifold during this phase and has since emerged as one of UAE's leading consultancies.
Al Baha is part of the Al Khoory Group, which was established in 1972 by its Chairman Mr. Mohammed Tayyeb Khoory. Al Khoory Group has remained a key player in the region and has contributed enormously to the growth of the private sector in Dubai and UAE. During its 45 years of existence, Al Khoory Group has established itself as a reliable and committed conglomerate with diverse and proven excellence in all of the major fields, including real estate, hospitality, trading, automobiles and manufacturing.
All Encompassing Expertise
For its clients Al Baha is a one-stopshop for all of their project needs. It is a multi-disciplinary consultancy firm that offers range of engineering expertise that covers all aspects of civil construction and is also equipped with all in-house capabilities required to execute a project from the concept stage to completion.
The firm takes care of all exploratory and preparatory work, such as extensive and conclusive research, case and feasibility studies, as well as preparation of tender drawings and documents. Compliance with the existing building codes is ensured at every stage by liaising with authorities acquiring planning approval on the client's behalf, providing construction supervision, start-up operations and advisory services.
The list of projects completed in the recent past includes a number of hospitality projects, ranging from 2-star upto 4-star hotels in Dubai.
Recently commissioned projects are Al Khoory Atrium Hotel (a 4-star hotel in Al Barsha) and Al Khoory Inn (a 2-star hotel in Al Hamriya). Our ongoing projects in Dubai include 4-star hotels in Port Saeed and Al Quoz, and a 3-star hotel, also in Al Quoz. In addition to the projects in Dubai, there are a number of projects under design, which includes 4-star and 3-star hotels in Muscat and Sohar in the Sultanate of Oman, plus residential, commercial and industrial warehouse developments in the UAE.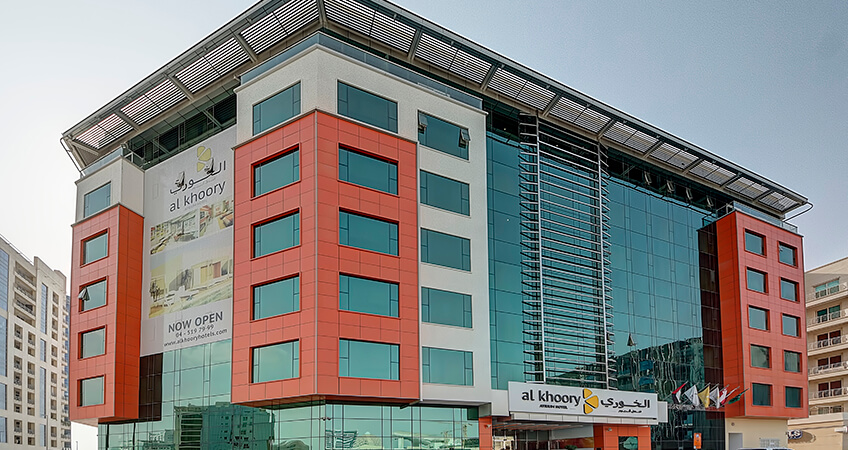 Quick Response
Perhaps Al Baha's greatest strength is in its ability to anticipate change and stay ahead of the curve. This has been possible due to a multitude of positives such as visionary leadership, the firm's desire to surprise and delight its customers, and to consistently seek expertise in the latest technology and knowledge. The past decade has brought phenomenal changes in the region and especially in the UAE, with projects increasing in magnitude as never before, allowing cutting-edge construction technology to be increasingly introduced and utilised.
Al Baha has made incessant efforts to evolve and grow, making tangible gains in terms of project quality standards, excellence and promptness in execution, and better delivery schedules. This dedication has paid off, with customer satisfaction and loyalty at record levels, enabling the firm to operate from a position of trust and strength. All of this is possible only due to the firm's very real strength, built around its dedicated staff led by a project management team of qualified and dedicated professionals, who are always seeking to provide innovative solutions that exceed the expectations of clients.
The firm's resources are constantly updated, including its advanced IT infrastructure, which ensures constant and secure connectivity between its main data repository, site offices and every individual on the network. Confidentiality and efficiency is guaranteed through the use of a sophisticated software suite known as DataScan. The gamut of engineering and project management software, library of references with international codes and standards, books and periodicals, method statements, local and international product catalogues all enable the firm to respond quickly with sound, effective and efficient decisions.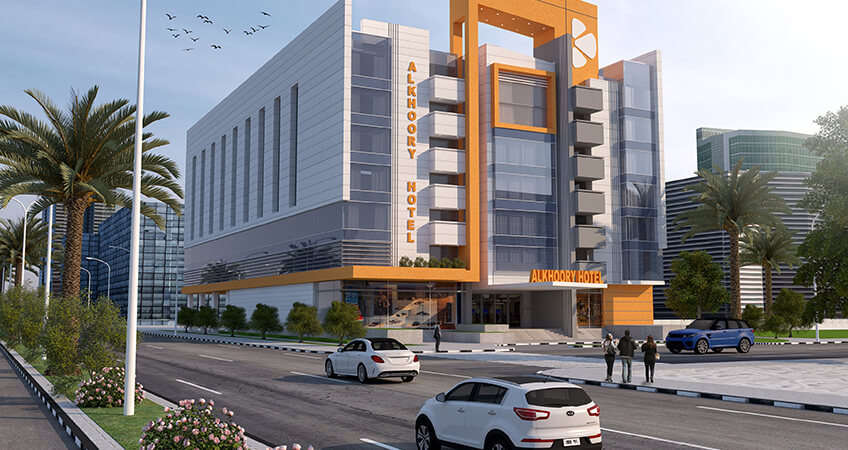 A Comprehensive Service Portfolio
Al Baha offers a variety of specialist services, taking in Architectural Design, Engineering Design, Construction Supervision, and Project Management.
Architectural Design
Concept Architectural Design  
Detailed Architectural Design  
2D/3D Presentation  
Interior Design and Perspectives  
Engineering Design
Civil and Structural Engineering  
Mechanical Engineering  
Electrical Engineering  
Plumbing Engineering  
Quantity Surveying  
Construction Supervision
Contract Administration  
Constructibility Review  
Construction Quality Control – Materials and Workmanship  
Cost and Progress Control  
Ensuring Compliance with Contract Documents  
Ensuring Compliance with Authorities  
Project Management  
Contract Administration  
Design Management  
Client Representation Services  
Value Engineering  
Assistance During Project Tendering  
Procurement/Supplier Selection and Evaluation  
Quality Management  
Expansion Continues
Al Baha's clients are primarily located in the UAE, but the firm is expanding its services into Oman and therefore expects growth to continue not only in the Sultanate, but throughout the wider GCC too.
Business is good at the present time, with a reasonable volume of work in the design and construction phases, with further requests from clients coming in regularly. This trend will no doubt continue, particularly with Expo 2020 on the horizon. And of course, there is always potential growth in the infrastructure, industrial, commercial and residential sectors throughout the UAE.
Al Baha Engineering Consultants is much more than just another construction business; it strives to be a strategic partner and trusted ally, delivering good experience and outstanding results, and in doing so builds a strong foundation for continual success.
AL BADA EXECUTIVE HOTEL

LOBBY
AL BAHA ENGINEERING CONSULTANTS
P.O. BOX 12624
DUBAI
UAE
T: +971 4 3146182
E: ALBAHAEC@ALBAHACONSULT.COM
W: WWW.ALBAHACONSULT.COM