Schindler is a Swiss group established in 1874 with a workforce of 65,000 personnel operating worldwide. They are a leading global provider of elevators, escalators and moving walkways. In addition, the group is leading the industry in vertical transportation maintenance and modernization across the globe.
As cities become more densely populated, transporting people and goods, safely and reliably to their destinations takes on much greater importance. Technological advances to improve mobility and drive green, energy efficient buildings are crucial to making cities better places in which to live and work.
"Schindler is leading the way within the Vertical Transportation industry with sustainable growth and the digitisation of people flow, which is particularly relevant in the UAE. With the continuing urbanisation of the UAE population, the market demands development of advanced solutions to address urban mobility issues. We are already meeting these demands, helping to address the people flow problems such as rising passenger volumes, machine inefficiency, and power consumption," says Hugo Miguel Ramos, Managing Director, Schindler UAE.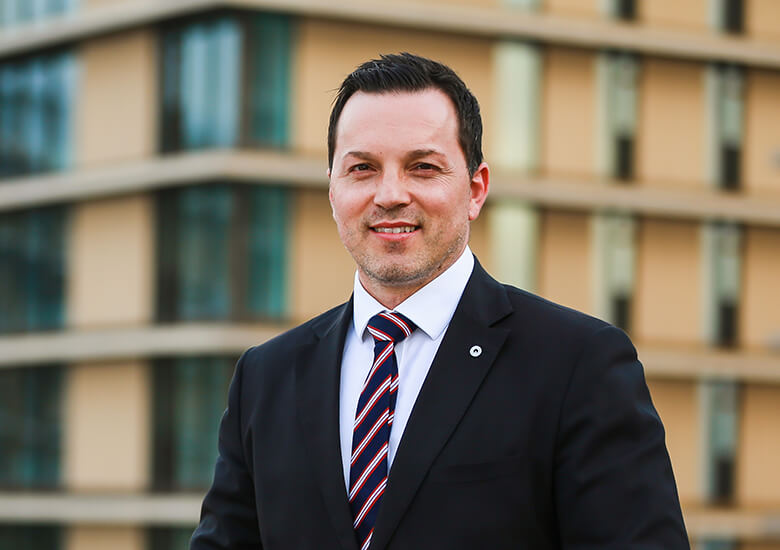 Front and centre of this strategy is the company's destination-dispatch technology – the Personal Occupant Requirement Terminal (PORT) that revolutionizes the management of traffic flow through a building while offering personalised services for users as well as access control for building management.
"One of the most commercially interesting features of PORT is the Eco mode. This mode helps to reduce the energy consumption of elevators by placing them on 'stand-by' during periods of inactivity; then to improve efficiency even further, PORT will gradually predict these periods of inactivity based on the usage patterns within a building, thereby increasing the amount of energy saved" explains Ramos. PORT is a pioneering technology that challenged the conventional way of handling people flow in buildings. Similarly, the buildings of tomorrow must be designed for achieving a sustainable future, as is shown in the book "Urban Shelf" which is sponsored by the Schindler Transit Management Group.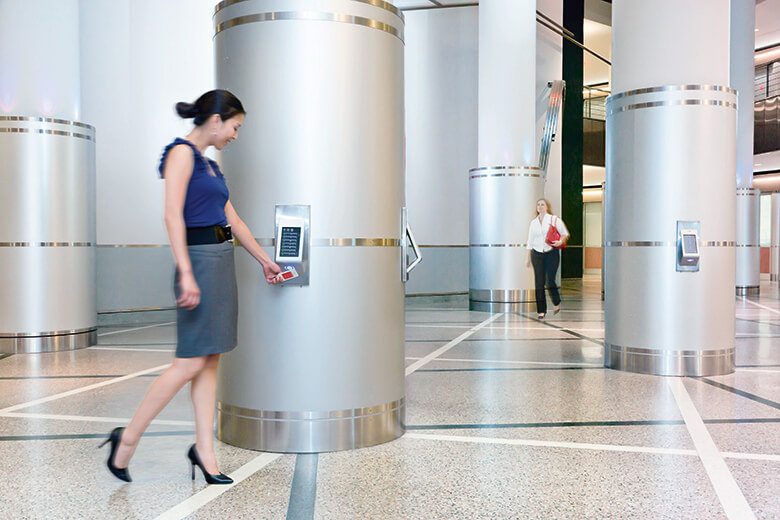 Another of Schindler's ground breaking technologies is Schindler Ahead, a cloud based connectivity platform allowing Schindler equipment to be connected to the IOT (internet of things).
"Schindler Ahead is a digitally closed- loop platform, which essentially enables seamless information flow between customers, passengers and service technicians via connected elevators. Using IoT and machine learning principles, relevant data regarding the elevator is securely captured, analysed and processed in real-time, greatly improving the response time to address issues. The intelligence gathered by examining the data is then shared with our customers to allow for better decision making at every stage of the equipment's lifecycle, thereby helping to extend the lifetime of equipment, reducing waste" comments Ramos.
Schindler works continuously to increase the energy-saving capabilities of elevators and escalators, which helps to keep aging buildings and equipment competitive. Modernising parts and systems with Schindler's energy-recuperation technology can recover nearly 30% of unused elevator energy, allowing this energy to be brought back into a building's own electricity network, reducing waste and excessive costs. In Schindler's commitment to sustainability has led to all Schindler equipment models being constructed with components that are at least 80% recyclable. "Schindler is committed to the UAE, and wider GCC for the long term, as evident by our determination to support the successful delivery of UAE vision 2021 to ensure sustainability. Uniquely, Schindler has also invested heavily in the UAE with a fully fledged Excellence Training Centre, ensuring that its people are the best trained and equipped technicians available in the market." Ramos concludes, "Our ultimate goal is to revolutionise the concept of urban mobility by providing sustainable, smart, futuristic, personalised, and most importantly safe experiences for our customers and end users."
SCHINDLER UAE
P.O. BOX 115117
DUBAI
UAE
T: +971 4 3760170
E: INFO.AE@SCHINDLER.COM
W:WWW.SCHINDLER.COM