For almost 45 years, the Al Nuaimi Group has been serving clients in a variety of key markets throughout the GCC countries, with the company proud to have retained its unmatched dedication to client support and building excellence, both hallmarks of the business from the very beginning.
At the Al Nuaimi Group they are committed to being clients' most trusted resource, and in order to achieve this they consistently ensure that all construction requirements meet the correct operational and performance parametres. The entire team approaches clients with a philosophy that stresses exhaustive quality control, unparalleled customer satisfaction, ceaseless spirit of innovation, and creativity.
Broad Expertise
With a workforce that has the technical expertise and creativity needed to deliver the most innovative results for clients, the Al Nuaimi Group has the experience and expertise to take on the most challenging and complex of projects, some of which its competitors would hesitate to even attempt. Its exceptional team combines seasoned construction know-how with proficiency in the very latest in construction technology and techniques. This allows it to provide its clients with the most modern and cost-effective construction methods available.
What's more, the Al Nuaimi Group's broad-ranging expertise covers a wide array of specialist skills and abilities, with dedicated divisions that include MEP, Roads & Infrastructure, Building Construction, Ready Mix Concrete, Aluminium & Glass, Pilling & Foundations, General Transport, Concrete Products, Application Engineering, Wooden Products, and Real Estate.
As a result, 'One-Stop Construction Solution' is more than just another tagline; it's at the core of everything the company does. This has helped the Al Nuaimi Group to forge numerous longstanding relationships and jointventures, helping it to touch the lives of people not only in the U.A.E., but throughout the region in many different ways.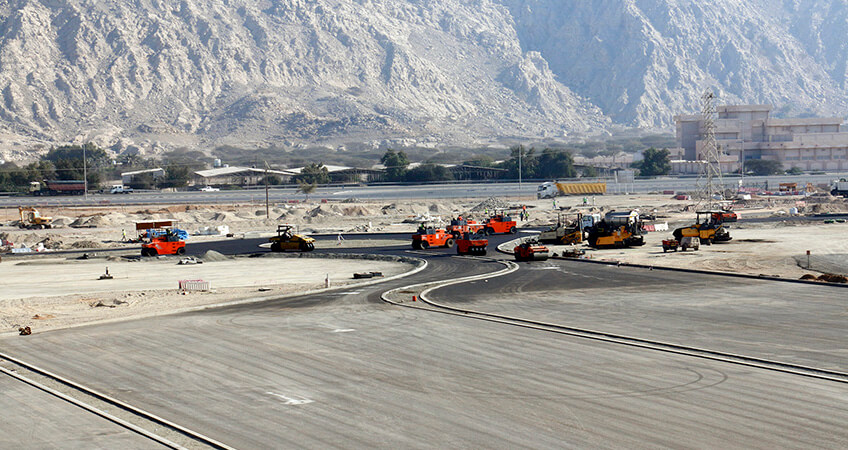 A Talented Team
Perhaps the key factor in the company's ongoing growth and expansion is its effective use and development of the knowledge, skills and positive attitude of all of its employees. The Al Nuaimi Group is rich in employee talent and passion, which, combined with a corporate culture of excellence, makes the company a dynamic and growing legacy business that continues to thrive in the most challenging economic conditions.
The company has its command technical manpower and is well-equipped with the latest machinery, and as such is in a position to execute projects of a complex nature with the utmost precision. Moreover, by having fully-fledged in-house design, engineering and logistics facilities it can provide the right solutions through a deep understanding of its clients' businesses and needs. All clients' challenges are treated with urgency and respect, with the company working relentlessly to meet or exceed their expectations.
From Start to Finish
The Al Nuaimi Group is a sustainable, financially strong business that advocates environmentally and socially considerate decisions for its clients, employees, and the communities in which it operates.
Committed to delivering cost-effective, timely and technically superior solutions, the Al Nuaimi Group believes that quality is never an accident; instead, it is the result of intelligent efforts. And these efforts have been at the heart of the company being certified by ISO bodies to ISO 9001: 2008, ISO 14001: 18001 standard by SGS & TUV. This helps the company to keep its promise to provide quality workmanship and customer service to its clients, meeting all of their needs promptly and professionally.
The Al Nuaimi Group takes control of construction projects from start to finish, and with a history of performing under difficult conditions this makes it the contractor of choice for its clients' most challenging jobs. Put simply, clients can rely on the company to overcome obstacles and develop solutions around the demands and constraints of their most multifaceted projects.
What makes the Al Nuaimi Group unique is what makes your project successful: its people and its resources. So when it comes to trusting whether your contractor can deliver your project with the cost, speed, safety and quality they promise, you need look no further than the Al Nuaimi Group – it's what makes the company stand out in what is a fiercely competitive marketplace.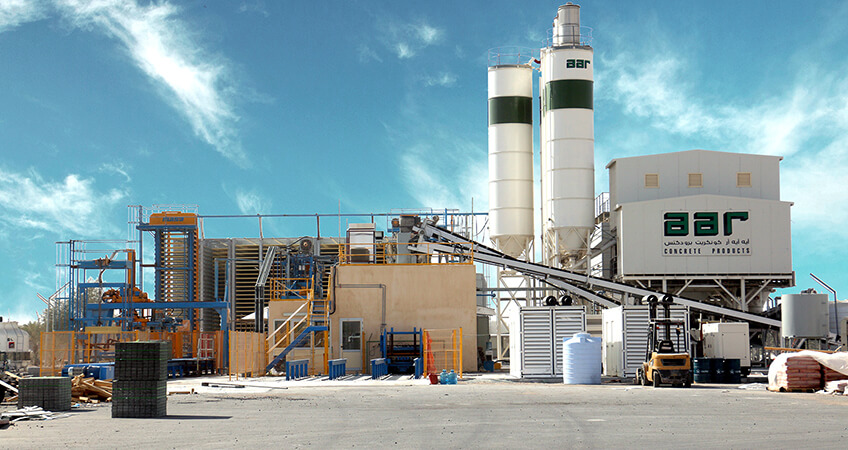 AL NUAIMI GROUP LLC
P.O. BOX 3
RAS AL KHAIMAH
UAE
T: +971 7 2221221
E: INFO@ALNUAIMI-GROUP.COM
W:WWW.ALNUAIMI-GROUP.COM