Western Bainoona Group (WBG) has integrated plans, processes, people, equipment and world-class competencies to consistently deliver projects from inception to final handover, with its reputation for unconditional commitment to quality workmanship and customer satisfaction coming directly from a management style designed for on-time, on-budget project completion.
The company understands that there are multiple approaches to the development, design and construction of any particular project, with each one presenting its own set of unique challenges that must be analysed and balanced with the owner's objectives to arrive at the best possible solution. This forward-looking philosophy has allowed WBG to work on some of the GCC's most important and prestigious projects, including UAE Road Connection (Road Works and Infrastructure – Main Contractor); Etihad Rail (Earthworks – Sub-Contractor); Abu Dhabi International Airport (Road Works – Sub-Contractor); Barakah Nuclear Power Plant (Earthworks and Road Works – Sub-Contractor); 902 Villas Akoya Oxygen, Phase1 (Road Works and Infrastructure – Sub-Contractor) and Oil and Gas Projects (Roads, Asphalt, & Infrastructure, Projects Main and Sub- Contractor)
This level of expertise is only possible thanks to WBG attracting and retaining the most qualified, best-in-class talent to manage operations and deliver results. The management team is backed by a large qualified workforce of over 4,000 employees trained to the best practices and standards.
Construction
WBG's offers a broad portfolio of specialist services, with an aggressive approach that provides for immediate participation of personnel, products, resources and procedures.
General Contracting
The company has gained extensive experience over the past 28 years in the fields of Engineering and General Contracting, providing know-how and proficiency in the different disciplines of road construction, infrastructure projects, and related business verticals. Indeed, having successfully completed a wide range projects all over the GCC, WBG has earned the reputation for providing only the highest quality and finest customer service.
Each project is carefully planned and managed to assure quality, safety and ontime completion, with WBG having executed several large road and utility projects, making it one of the largest contractors in the UAE.
Civil Works
The rapid development of science and technology, in tandem with the constant introduction of new materials and construction techniques, requires strong and broad experience, as well as enlightened leadership. WBG has all of these attributes, which have ultimately allowed it to offer project owners comprehensive engineering services.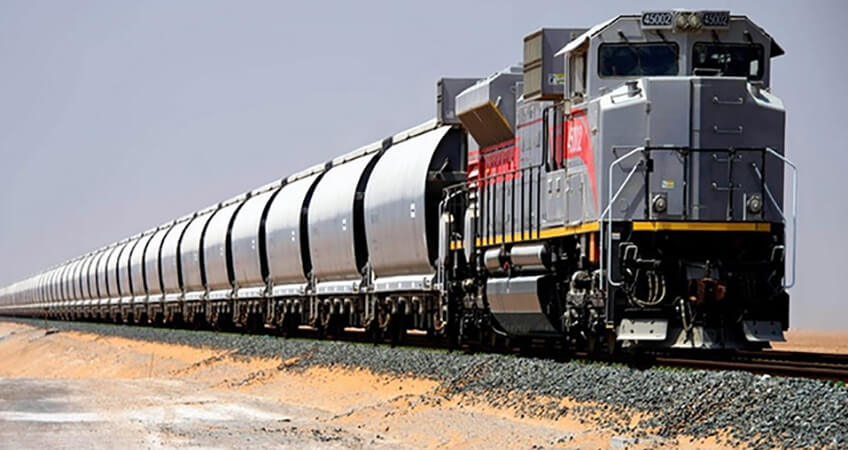 Road and Infrastructure Works
WBG has executed a number of road and utility projects, gaining notable experience in this specialist field, including earthworks, road works, asphalt and paving, infrastructure works, removal and rerouting of utilities, signs, and markings, and much more besides.
Earthworks
Earthworks are engineering works created through the moving or processing of parts of the earth's surface involving quantities of soil or unformed rock. The soil may be moved to another location and formed into a desired shape for a purpose. Many earthworks involve machine excavation and cut or backfill.
WBG is a full service environmental remediation and earthwork contractor, and has excavated, treated and transported millions of cubic metres of contaminated soil and other materials. Its highly skilled heavy equipment operators use state-ofthe- art techniques to safely and efficiently fulfil the needs of the project. Site demolition, grading and site restoration are all aspects of WBG's expertise as a full service environmental and earthworks contractor.
WBG specialises in all types of earthworks, including roads, land grading to reconfigure the topography of a site or to stabilise slopes, surface or sub-surface earthwork, and site development.
Quarries and Crushers
WBG is leading supplier of quarry materials; specifically limestone and gabbro, offering a vast range of products that include rocks, sub base and road base, washed sand, beach sand, white or beige gravel, and all sizes of aggregates. The company has invested in fully-equipped crushers in Fujairah, Ras Al Kaimah and Oman, all manned and maintained by a professional team of engineers and technicians. WBG is leading supplier of aggregates not only in UAE, but in international markets such as Kuwait and India.
Transportation
Drive anywhere within the UAE and you will see vehicles with WBG logo. This young, modern and superbly maintained transportation fleet is managed by sophisticated information systems (Fleet Board) to help deliver material on time. The company has a five-year replacement policy for its trucks, too; settling for nothing less than the most up-to-theminute trucks for its fleet.
In fact, WBG insists on the very latest equipment right across the board. At GITEX 2017, for instance, the company, alongside digital transformation enabler SAP, announced plans to explore Internet of Things connected transport solutions to drive business growth.
WBG launched a project back in May 2017 to put into service the SAP S/4 HANA real-time business suite as the core application backbone for its digital transformation. As a next step, it is exploring how the SAP Connected Fleet Management solution can optimise routes, reduce asset downtime, and improve maintenance procedures for more than 1300 trucks and pieces of equipment. This is one company that is always 'ahead of the game'. WBG supplied 1.7 M Ton of selected Ballast Material to Etihad Rail Project and as the Exclusive supplier of aggregate and SFG material to Baraka Nuclear project, more than 6 Million Ton to date.
WBG Service Centre
The WBG fleet, which comprises of various types of heavy construction machinery and vehicles, is maintained through the company's own in-house Service Centre, located at Musaffah, Abu Dhabi, Al Faya, Dubai & Fujairah It is managed by qualified service team to ensure that all the machinery and vehicles are available to meet projects and client demands. WBG procures its machinery in accordance with the requirements of it jobs and to match the pace of the advance technological change in UAE.
An Entrepreneurial Approach
WBG exists solely to construct distinguished projects. It really is that simple. It is a company of remarkable teams, remarkable relationships, and remarkable value.
Its objectives and core values are starting points that help to clearly identify who the company is and what it stands for. They underlie the passion that drives everyone within the business to be better and different. They also allow WBG to enjoy the freedoms of what is undoubtedly an entrepreneurial organisation, where each member of the team can make a difference with their ideas and hard work.
WBG first achieved ISO Certification in 2004 and to date is certified ISO 9001, ISO 14001 and OHSAS 18001.
CITY ROAD CONSTRUCTION

TRANSPORT FLEET

TAWEEN CRUSHER

HEAVY MACHINERIES

ASPHALT PLANT
WESTERN BAINOONA GROUP
P.O. BOX 44252
ABU DHABI
UAE
T: +971 2 5513222
E: INFO@WBG.AE
W: WWW.WBG.AE