Options Engineering Consultanciec is a leading UAE-based, independent firm of consulting engineers, and one of the industry's fastest growing and most respected companies. We caught up with Mohsen Tomh, Founder of the firm, to find out more.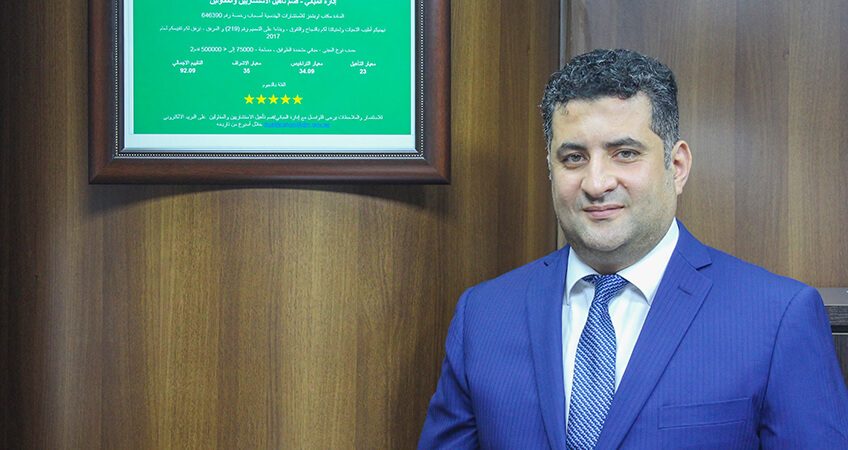 Emirates Projects Magazine: Can you give us a little information on your background in the industry?
Mohsen Tomh: I worked for more than 19 years as a Project Design Manager and Executive Manager of O.E.C. During this time I gained hands-on experience of all kinds of different projects in both Dubai and throughout the UAE.
Emirates Projects Magazine: Can you explain about the firm's skill-sets, employees and vision?
Mohsen Tomh: We are committed to being a leading engineering consultant in the Middle East, with our expertise covering all engineering fields and our skilled engineers and technicians running into thousands. Options aspires to be a global leader by delivering world-class consultancy services, whilst reinforcng worldwide corporate alliances and maintaining top tier quality and ethical standards.
Furthermore, our capabilities are broad, taking in Master Plan Infrastructure, Architectural Design and Landscaping, Interior Design, Structural and Civil Works, MEP, Project Management, Client Technical Representative, Bank Feasability Studies, Business Plans with Full Charter Requirement, and Construction and Supervision.
Emirates Projects Magazine: How would you describe your own personal business philosophy?
Mohsen Tomh: I aim to carry out every project to the best and with the highest possible quality. And I am looking forward to improve myself; you can't afford to stand still in the modern world.
Emirates Projects Magazine: What is Options Engineering Consultants working on at the present time?
Mohsen Tomh: We currently have six projects under construction – Al Safa Mall, three factors in DIC, DIB Twen houses, labour accommodation.
Emirates Projects Magazine: Which projects are you most proud of and why?
Mohsen Tomh: We are proud of all of our projects, no matter what their size, because we always give 100% and work more with the attitude of an owner rather than a consultant. But because we are in Ramadan, I will mention the labour accomodation project in Jebel Ali, which we are very proud of. On this job we have applied the very highest standards for the housing, taking into consideration room design, the general environment of the building, elevations … nothing has been overlooked. What's more, the 'Green Building' regulations also apply to this project. The whole team is very pleased with this whole development.
Emirates Projects Magazine: Finally, what do you consider to be the firm's biggest challenge over the next five years?
Mohsen Tomh: I think that will revolve around the firm's continued growth, as we open up new branches in Asia and Africa. We will need to increase our workforce by approximately 500 engineers, and that will not be an easy thing to do.