Hamdan Bin Mohammed Smart University (HBMSU) welcomed the launch of Honeywell's proof of concept project in the Middle East for its integrated Healthy Buildings solutions portfolio, which is the leading global technology solutions company's first such project in the region. The move is the latest in HBMSU's series of achievements in ensuring compliance with the highest international health standards to build a safe and integrated learning environment that stimulates creativity, innovation, and excellence.
The project is of great significance as it is the result of HBMSU's long-term strategic partnership with Honeywell, in line with HBMSU's commitment to further enhance the advanced infrastructure and technology that make its campus a sustainable, smart and integrated building that meets the highest international standards. The initiative reinforces the university's leadership as a hub in the field of smart education in the Arab world, staying ahead of other leading universities by at least ten years in terms of innovation and technology adoption.
HE Dr Mansoor Al Awar, Chancellor of HBMSU, said: "The launch of the first Honeywell project in the region to demonstrate the effectiveness of integrated solutions for healthy buildings is compelling evidence of the high international confidence in our university. It highlights HBMSU's commitment to adopting best practices that support sustainability within the education sector as well as harnessing the most advanced technology to transform the education system in order to provide better education for innovators and creators of the future.
"These efforts come under the directives of His Highness Sheikh Hamdan bin Mohammed bin Rashid Al Maktoum, Crown Prince of Dubai and President of HBMSU, to enhance our readiness to build a safer and more sustainable and prosperous future. As the first accredited smart university in the UAE, we are committed to providing our learners, faculty and administrative staff with an environment that conforms to the highest standards of health, security, and safety on our campus, based on the latest advanced technologies. Against this backdrop, Honeywell's solutions ensure support for business continuity and reduce the risk of pathogens spread.
---
The latest version of the advanced solutions is in line with sterilisation and social distancing policies, and it ensures business continuity on campus
---
"We continue our relentless endeavours to employ advanced technological innovations to provide a healthy and safe learning environment, based on integrated solutions that ensure air quality and provide safe and secure solutions using advanced analysis to monitor the building environment and user behaviours. The importance of the solution we are currently implementing lies in its outstanding ability to improve indoor air quality. It is integrated with security systems that analyse the use of facilities through thermal scanning; ensure social distancing; and detects the wearing of masks. Building on our proactive approach towards stimulating innovation, technology, and smart transformation, we are keen to further strengthen our fruitful cooperation with Honeywell. The partnership is a true embodiment of our principle of 'Together We Grow' to advance education based on three main pillars: innovation, disruption, and transformation.
"We are proud of our strong and growing relationship with Honeywell, which enables us to develop and advance IoT innovations related to artificial intelligence, machine learning, and data analytics for the built environment and its use in supporting energy and operational efficiency. We renew our commitment to work together to improve the levels of sustainability on our campus, thus ensuring a unique experience for learners and academics within an integrated environment with interactive, sustainable, and innovative features. This follows our previous success in obtaining the "WELL" certification for health and safety from the Well International Building Institute (IWBI), an achievement we are proud of as it is the first of its kind in the UAE and the Middle East," Al Awar concluded.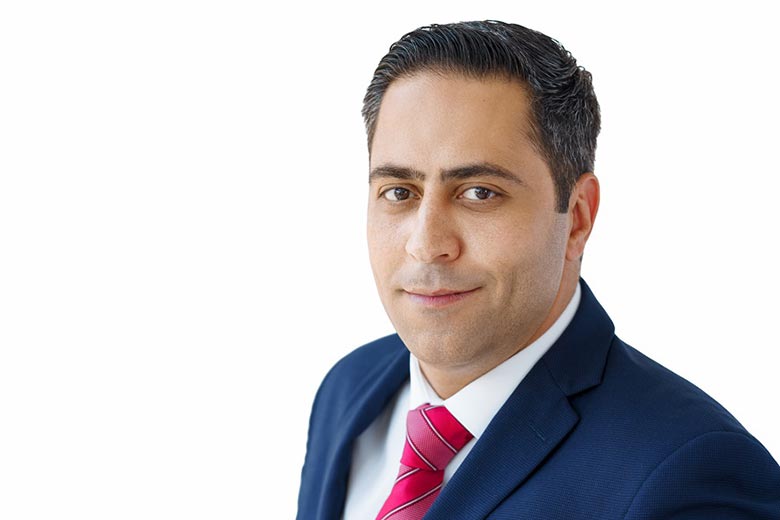 George Bou Mitri, Honeywell's Building Technologies Vice President and General Manager for the Middle East, Turkey and Africa, lauded the unique achievements of Hamdan Bin Mohammed Smart University in ensuring the highest levels of health, security and safety, to become a model for excellence in enhancing the quality of life within academic and professional environments. "In the current environment, there is a greater need for building operators and managers to reassure occupants. Our Healthy Buildings Solutions at HBMSU will enable multi-level assurances for learners and staff as they return. We're proud to partner with HBMSU as the first pilot project in the region and support its continued drive for sustainability and establishing regional best practice," he said.
---
Honeywell's solutions support HMBSU's leading efforts to provide healthy buildings and ensure a safe return of learners to campus
---
Honeywell deployed Thermal cameras at HBMSU to detect elevated body temperature in building entrances, and deep learning video analytics with real-time alarms for non-compliance with masks and social distancing policies. The latter can be used by building owners and operators to adjust interior infrastructure and minimise close-contact hotspots. Honeywell also installed Indoor Air Quality sensors measuring temperature, relative humidity and of contaminant concentration, with real-time reporting to the Building Management System for adjustment of filtration, ventilation and other air quality parameters. In addition, Electronic Air Cleaner (EAC) with UV-C disinfection technologies are now applied directly on existing building HVAC systems, which helps to improve air quality in two ways. EACs trap particles while UV lighting helps inactivate attached pathogens.
---
New solutions set new standards for enhancing the regional educational system in line with HBMSU's aspirations to stimulate innovation and drive digital transformation
---
HBMSU won the prestigious international classification for health and safety from the International WELL Building Institute (IWBI) for its success in employing advanced solutions from Honeywell. It is the first university in the UAE and the Middle East to achieve this milestone. The university succeeded in fulfilling all the requirements for achieving this standard, including cleaning and sterilisation procedures, emergency preparedness programs, health services, resources, air and water quality management, and innovation.
In early 2020 at HBMSU, the company launched Honeywell Forge Energy Optimisation, a cloud-based, closed-loop, machine learning solution that autonomously and continuously studies a building's energy consumption patterns and automatically adjusts to optimal setpoints for the building without compromising occupant comfort levels. During the pilot deployment, it demonstrated an initial 10% in energy savings, along with a reduction in complaints related to overcooling.