P&T Architects and Engineers Ltd. is the Dubai branch of the P&T Group, an award-wining global design firm which, formerly known as Palmer and Turner, is possibly the oldest architectural and engineering firm in the world, dating back to 1868.
A Glance at Its Impressive History
1868 – William Salway established the company in Hong Kong.
1880s – Beaconsfield Arcade was completed, Hong Kong's first multi-storey shopping centre. Architect, Clement Palmer, and structural engineer, Arthur Turner, joined the partnership.
1890s – The company name changed to Palmer & Turner. This name remained for nearly a century.
1920s – The Shanghai office was opened. Saturation piling was introduced to allow buildings to rise above three storeys. The Hong Kong Shanghai Bank was completed on the famous Shanghai Bund.
1930s – Peace Hotel and the Bank of China were completed as iconic additions on Shanghai's Bund. Hong Kong Shanghai Bank Headquarters was completed, being the first fully air-conditioned building in Hong Kong, and the tallest structure in South East Asia, at the time.
1940s – The Hong Kong office was reopened after World War II. The iconic Jardine House was completed in Hong Kong.
1970s – The Connaught Centre was completed, Hong Kong's first skyscraper and heralded the revitalisation of the Central District. The Hong Kong Polytechnic University at Hung Hom was completed, the highest density campus in the world at that time. The Singapore office was opened.
1980s – The company's name changed to P&T Group, and that remains the name to this day. The Bangkok, Taipei, Kuala Lumpur and Jakarta offices were opened. Jinling Hotel and Bank Negara were completed, the tallest building in China and Indonesia respectively at the time.
2000s – Middle East and Vietnam offices and additional China offices were opened. The Dubai office opened in 2004 and has since grown to over 150 staff, handling projects of different scale and sector, in the United Arab Emirates, Kingdom of Saudi Arabia, Bahrain, Qatar, Oman, Morocco, Jordan, Kazakhstan, Azerbaijan, Uganda and Nigeria.
Wherever in the world it operates, the P&T Group is committed to balancing aesthetics, function, and the vision of the client. It collaborates and interacts with the collective talents of its team of professionals to bring excellence and value to all stakeholders.
Quality and Excellence are P&T's primary objectives in satisfying and exceeding its clients' needs and expectations. It believes in responsibility beyond the fabric of the buildings, including a duty to society and a respect for the countries, cities, cultures, and environments in which it is designing. The firm's approach and its design philosophy is to combine creativity with its specialist expertise in design and management.
The P&T Group creates settings to inspire the way we live, work, and play. It achieves this through its in-house architecture, structure, Mechanical, Electrical, and Plumbing (MEP) engineering, infrastructure, interior, urban planning and sustainability services. The firm also provides project management on its projects. This full service set-up is delivered from five design offices: Hong Kong, Shanghai, Singapore, Bangkok, and Dubai, with over 2,000 staff in total.
Multicultural Firm of Talented and Experienced Professionals
People are the P&T Group's greatest asset. There are no production lines, no excesses of equipment, and no limit of investment in people. The firm's unique combination of highly qualified and talented staff from different parts of the world, plus a local emphasis at each office, creates a forum for the cross-fertilisation of ideas, cultures, and skills that ensures the P&T Group is truly international. It employs staff from 26 different nations, who between them speak an impressive 22 languages. This also facilitates the firm to understand its clients better.
Combining Expertise Across Disciplines, Locations, and Sectors
Serving clients both in the public and private sectors, the P&T Group has an impressive portfolio across a wide variety of buildings and structures. Its all-inclusive approach incorporating such practical matters as budget and timescale, allows it to gain a full understanding of the client's specific aspirations. Sufficient time is allocated to the early design stage, as no amount of technical know-how can make up for a lack of creative design.
In 2018, the P&T Architects and Engineers Ltd. (Dubai) completed a number of very noteworthy projects, including:
South West Residential Development, Dilmunia, in Manama, Bahrain, where the firm provided pre-contract lead consultancy services to the client, Kuwait Resorts Company.
Tanja Waterfront, in Tangier, Morocco, where it provided pre-contract lead consultancy services for the client, Eagle Hills.
Other projects completed in 2018 include, but are not limited to, Hameni Tower in Dubai and Nurai Island Resort Phase 3 in Abu Dhabi, for Zaya Real Estate Development, Saraya Aqaba in Jordan for Eagle Hills, and the 279,425m2 Orkide, The Royal Condominium, in Cambodia for Orkide Villa Co. Ltd.
In 2019, P&T Architects and Engineers (Dubai Branch) will be active on Dubai Commercity, where it will provide pre- and post-contract lead consultancy services; two projects in Saudi Arabia – the 495,000m2 Security Forces Medical City developments in Riyadh and Jeddah – where it is providing architectural, structural and MEP design services in addition, P&T have also been engaged as the LEED consultant; and the Intercontinental Hotel at Mina Al Arab Ras Al Khaimah, where its scope of works take in pre- and post-contract lead consultancy services.
Commitment To Innovation and Creativity Combined with an Integrated Way of Working
As one of the world's foremost architectural firms, the P&T Group has an opportunity to delineate the environment of both building occupants and local communities. The firm recognises that the buildings and infrastructures fashioned by the architectural industry has a significant impact on the environment at local, regional, and global levels. Consequently, it is crucial that a sustainable approach is applied to the design of its projects. This enlightened philosophy is also carried through to the general day-to-day running of the business.
Sustainable solutions involve accepting that everything it creates impacts the environment as a whole. Meeting this challenge requires a new and distinct way of thinking; a holistic methodology that puts people back at the heart of property development. The firm understands that the built environment has the ability to affect not only the way we live, but our level of welfare and happiness too. With this in mind, the P&T Group is committed to nurturing a true sense of belonging and community through the projects it designs. Therefore, whatever the job in hand, the firm offers a new and innovative way of living in a revitalised and refreshed vision of modern society.
Achieving this means that the P&T Group is committed to reducing this impact through economy and optimisation. This can take in a broad range of approaches, from a complex technical solution through to just keeping it simple.
Future Plans
P&T Group caters to the MEA region from its Dubai office, which is keeping it quite busy despite things being a little slow locally at the present time. A delay in programme schedules and timely payments are just two of the present challenges. This is expected to continue until at least the third quarter of 2019.
In spite of these challenges, P&T continues to move forward confidently. Although it doesn't foresee any expansion in the immediate future, cautious growth targets are in place. Over the next five years, the firm would like to expand its regional portfolio and expertise at a steady pace, and with projects in the Middle East, Africa, and as far as Kazakhstan, it appears to be on the right track.
The core vision of the P&T Group is to encourage an active urban culture where new ideas, businesses, and communities can take root through focusing on what matters most to people, and in doing so help to create environment that everyone can be proud of.
The views and commentary is provided by Rehan Shahid, a director of P&T Architects and Engineers Ltd., a Chartered Engineer, Fellow of CIBSE, and has an MSc. in Energy and Sustainable Building Design. He has been working in the industry for over 27 years and has worked on a wide variety of commercial, private and public buildings in the UK, Middle East and Africa, including mixed-use high-rise towers, luxury hotels, hospitals, laboratories, educational institutions, aircraft hangars, and nuclear, biological and chemical shelters.
Awards
Burj Rafal, Riyadh, KSA
2015 MEP Middle East Awards – Mechanical Project of the Year
2014 International Property Award – Best Mixed-Use
2012 Saudi Arabian Building & Infrastructure – Best Sustainability Project
2011 IREF'-England, Award – Best Residential Developer
2011 Restatex – Riyadh – Best Residential Real Estate Project
2010 Arab Investment Summit: Arab Achievement Award – Best Project in Real Estate
2010 Construction Week, Saudi Construction – Best Residential Project
2010 Arabian Business Magazine (Dubai) – Best Real Estate Company
2010 Arab Achievement Award – Best Project in Real Estate
Five Palm Jumeirah Hotel and Resort
2016 International Property Awards – Hotel Architecture Dubai
2016 MEP Middle East Awards – Sustainable Project of the Year – Highly Commended
2014 Middle East Architect Awards – Hospitality Project of the Year
No. 4 Bourdillon, Lagos, Nigeria
2017– International Property Awards, and
Africa and Arabia 2017 Award,
Best Residential High-Rise Architecture Nigeria
2017–2018 African Property Awards, Best Residential
Marina Bay, Omega & Sigma Towers, City of Lights, Abu Dhabi
Residential and Office Towers
Awards Statistics
• 128 Projects Awarded 195 times
• 32 Green / Energy / Environmental Awards
• 28 Awards for Quality Construction
• 22 Awards and Medals from American Institute of Architects (AIA), Hong Kong Institute of Architects (HKIA), and Singapore Institute of Architects (SIA)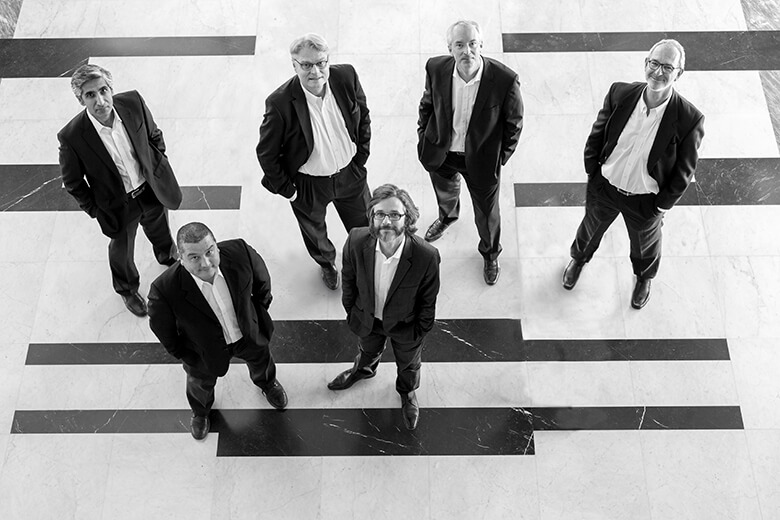 P&T Architects and Engineers Ltd.
P.O. Box 112025
Dubai
UAE
T: +971 4 3586803
E: INFO@PTDUBAI.AE
W: WWW.P-T-GROUP.COM