Founded in 1980, Asia prime general contracting LLC believe in delivering outstanding workmanship at a competitive price; nurturing high standards of skill and integrity in all of its team members; instilling a dedication to the safety of staff; and fostering a commitment to ecologically friendly construction.
It should come as no surprise, therefore, that ASIA-PRIME is held in esteem throughout the construction industry in the Gulf, with a reputation for understanding and meeting its clients' requirements for safety, quality, on time delivery, and value for money. Based in the UAE and spread in both KSA & Oman, ASIA-PRIME is a general contracting and construction management company that specialises in design and build projects & construction work, with its expertise covering everything from pre-construction services to complete turnkey construction projects. The company prides itself in constructing diversified projects in the various sectors of the construction industry.
A Common Vision
ASIA-PRIME core values are not just words on a page or merely spoken, they live by them. As a result, the company's aim is to achieve 'total customer service excellence' for all of its clients. Its prime concern is to provide quality work beyond client expectations, with its highly skilled and motivated team working in harmony towards achieving this common vision.
There is synergy in the team, which allows it to convert each personal weakness into strength, whilst directing individual accomplishments toward organisational objectives by sharing together, working together, and succeeding together. Everyone within ASIA-PRIME is open and honest, giving constructive feedback regardless of their role or who the recipient may be. Indeed, the company takes feedback as an opportunity to develop and continuously improve on its skills, products and services.
Make no mistake the success ASIAPRIME currently enjoys is due solely to the fact that it satisfies its clients! In its planning and doing, the company always put the client's concerns and benefits first. It directs all of its actions towards producing satisfied clients and makes it a matter of routine to go above and beyond the call of duty to create the desired result.
ASIA-PRIME prides itself on making informed decisions before, during, and after a project, with an emphasis on quality, while remaining on time and on budget.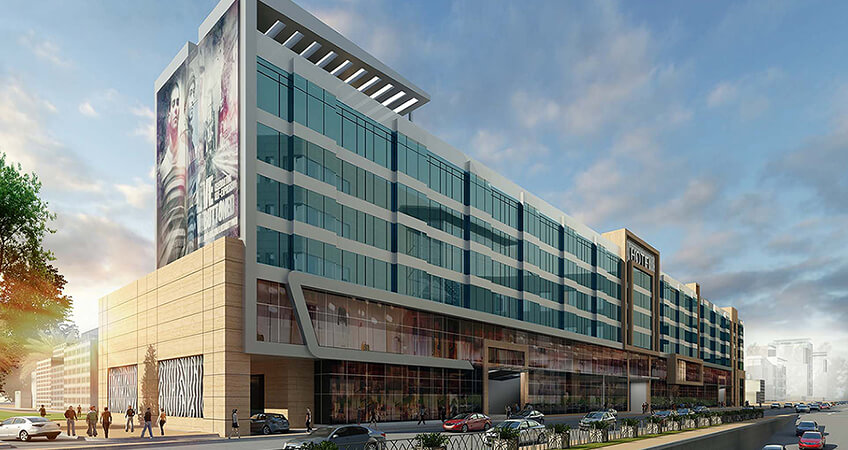 A Unique Offering
In the construction industry longevity is the true measure of success. During ASIAPRIME's years of construction experience, it has built a reputation for quality and professionalism with its clients. The quality of the finished project is its legacy.
ASIA-PRIME's specialty lies with its vast experience in industrial projects & Prestigious Commercial Projects (Hotels), with the company having delivered numerous warehouses, factories and labour accommodations. Moreover, ASIAPRIME specialises in design and build turnkey projects, using the laser screed technology to achieve super flat slabs for its projects. Completed projects include a warehouse complex at Umm Al Quwain, Al Naboodah factory and staff accommodation, and Light Industrial Units for Emirates Industrial City.
ASIA-PRIME's diversification in the commercial sector is what makes it unique, as it is able to deliver different types of projects according to the market demand. The company has executed and delivered projects such as hotels, office buildings, hypermarkets and many more, including Yas Mart Hypermarket, Ajman Cooperative Hypermarket, and Al Qiyadah mixed-use development (Millennium Hotel) and now secured the construction of AURIS Hotel at Palm Diera.
Whatever the challenge, ASIA-PRIME specialises in undertaking projects from A to Z (turnkey), adhering to the highest levels of safety and quality standards in both materials supplied and work constructed, and is committed to handing over the projects within the allocated time frame. Its expertise expands through multiple sectors, including hospitality, commercial and industrial.
The management team at ASIA-PRIME recognises and understands the challenges owners, developers, architects and engineers are faced with, and offer innovative solutions for meeting those challenges. What's more, its continuing commitment to this high standard of operation is unwavering.
A Time Proven Approach
Based on the high demand for fast track projects, ASIA-PRIME has developed its role as a design and build contractor that refuses to compromise on either quality or customer service. It provides the best economical design and solutions that fit the client's needs, all within the allocated budget. Whether the project is a construction or design and build turnkey, the company provides value engineering to ensure that its clients are getting the best value for money.
From the site to the office, ASIAPRIME's experienced team works with each client to ensure expectations are fully met, turning dreams into a reality through professionalism and proactive and logical problem solving.
Furthermore, safety is at the heart of everything that ASIA-PRIME does. For every job, its goal is simple: everyone goes home safely. The company believe that no job is so important that it cannot be done safely. And while the goal is simple, achieving it requires planning and hard work. In order to make this goal a reality, ASIA-PRIME supports a number of safety strategies and initiatives.
The pillars on which ASIA-PRIME was originally founded still live on today. Strengths such as efficiency, trust, hard work, communication, and integrity make it one of the Gulf 's trusted and respected diversified contractors.
Its success as a business is based on a simple and time proven approach: listening to its clients' needs, understand their expectations, and implementing all necessary procedures to exceed those expectations. This meticulous approach has resulted in an excellent record of delivering enduring, cost-effective projects … plus satisfied clients who seek to repeat the experience.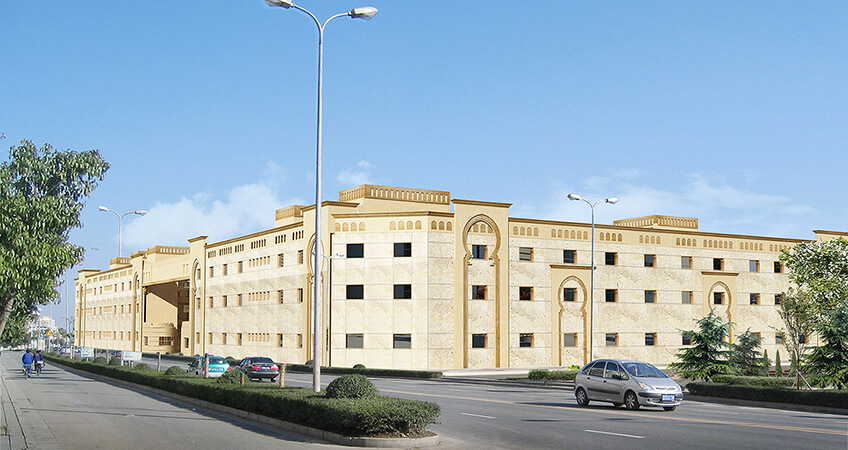 ASIA PRIME GENERAL CONTRACTING COMPANY LLC
P.O. BOX 90842
DUBAI
UAE
T: +971 4 2556669
E: INFO@ASIA-PRIME.COM
W: WWW.ASIACONTRACTING.COM