Experience, capability, and a proven track record are all crucial factors in assembling a project team. Over the years, DSA has established a trusted network of consulting partners. This allows DSA to bring together the best possible team, a team that is tailored for a particular project and a professional and reliable solution for the client. A further benefit of establishing long-term relationships with trusted consultants is the vast amount of shared experience that is built up over time, as underlined by the following quartet: ASG, KPM, HCTS and BD&S Engineering Consultants.
ASG
ASG's core business is structural engineering, for which it has a vast amount of experience in all sectors and disciplines, having engineered some of the UAE's most prestigious construction projects, including Vida Hotel Dubai Creek, Madinat Living, and the Burj Al Arab refurbishment.
Talking about BIM, Derek Astbury, Managing Director at ASG, says:
"So many people are benefitting from the BIM technology that we're applying. The benefit of BIM to clients is that the so ware we're using is achieving significant time and cost savings because we're improving co-ordination. And with tools such as clash detection, we are getting better quality designs earlier on. This means that repeated work on-site is eliminated, risks are mitigated, e iciency increased, and programme improved. "As strategic partners of DSA, one of the things
that we notice is the way that they manage design. This has included the seamless integration of BIM to all key disciplines. Working with DSA, the creativity required to produce such a marvellous vision is combined with the management required to successfully deliver the project, making it a great pleasure to work with them."
Key Projects:
Vida Hotel Dubai Creek, Dubai, UAE
Jumeirah Madinat Living, Dubai, UAE
Burj Al Arab Refurbishment, Dubai, UAE
Amaala Triple Bay, KSA
AMC Cinemas, KSA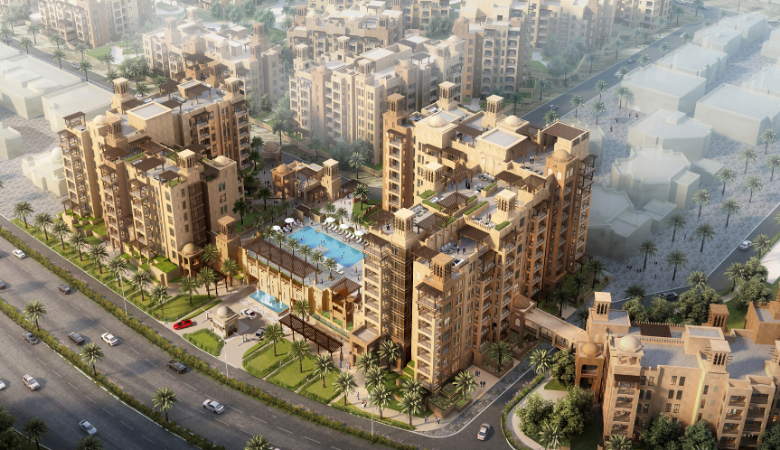 KPM
KPM, a multidisciplinary engineering practice providing solutions for
the global built environment, encompasses a team of specialists from many disciplines who turn good ideas into workable solutions. The use of BIM 360 has ensured better coordination between global partners, with Kashif Fakih, a Director at KPM, commenting: "I think contractors need to visualise exactly how they need to go about the process of construction, and at the same time, get things right the first time around and thus increase efficiency and save time throughout the construction process.
"In this regard, DSA has done really well in terms of defining the BIM process from the very start of each project, which helps us coordinate so much better throughout the design phase. "As we evolve, BIM will play a key role in sustainable construction because it helps us achieve greater transparency during the design phase, greater efficiency during the design and construction phase, and greater control during operations."
Key Projects:
Abu Dhabi Plaza, Kazakhstan
Marasi Views, Dubai, UAE
Hawana Lagoons, Salalah, Oman
Athaiba Beach Resort, Muscat, Oman
Radisson Collection, Ras Al-Khaimah, UAE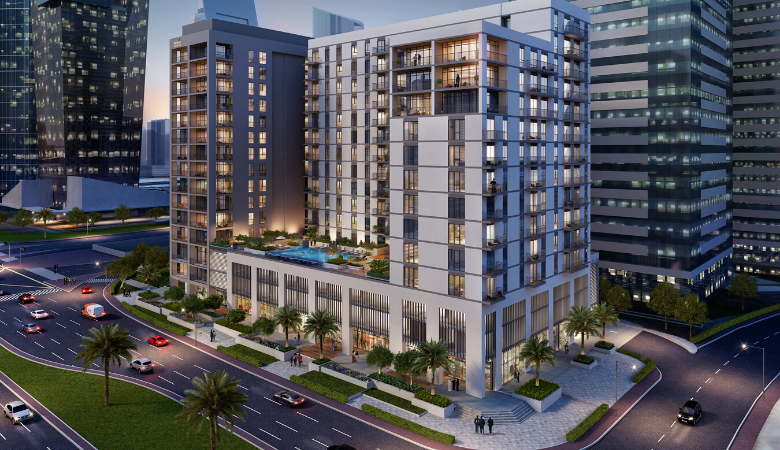 HCTS
CTS helps clients to plan, develop, and implement profitable F&B venues, supporting 500+ hospitality projects in 45 countries.
During this time, the importance of sustainability in the built environment has expanded exponentially. Ryan Gazder, Founder at HCTS, explains: "Sustainability is an integral part of the design narrative. In today's world, hotel guests are sophisticated and well-travelled. They appreciate living the experience and being part of the narrative. Sustainability is a tangible part of the story and they enjoy being involved, especially when we show them how a project gives back to the environment. This leaves an impact as they are now living the story rather than witnessing it."
To reduce the environmental impact on a project, HCTS recommend the use of the latest and most effective technologies. These innovations are a direct result of their continued collaborations with DSA. HCTS were also first in the GCC to implement a radical new approach to laundry where they not only recycle up to 70% of the water but also propose a detergent-free cold-water laundry, completely eliminating hot water as well as all detergents
and chemicals, thus making huge cost savings.
Key Projects:
Atlantis The Palm, Dubai, UAE
Jumeirah Beach Hotel, Dubai, UAE
Ritz Carlton Abu Dhabi, UAE
Warner Bros Theme Park, Dubai, UAE
Nikki Beach, Dubai, UAE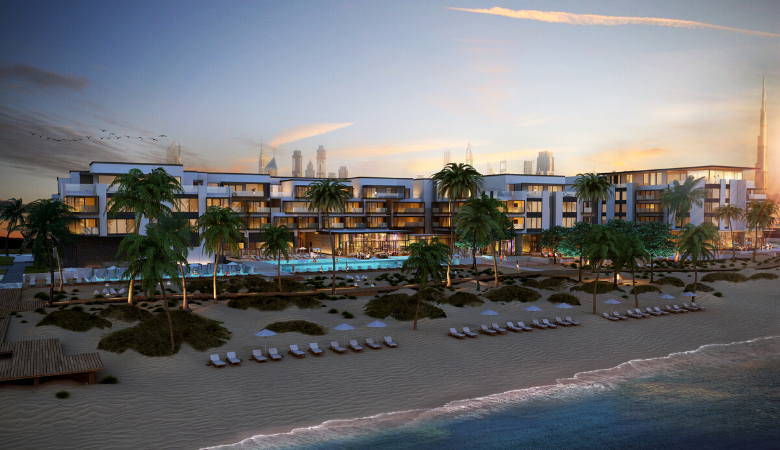 BD&S Engineering Consultants
BD&S Middle East Engineering Consultants is a sister company of Bin Dalmouk Consultants which was founded in 1982 by Arch. Mohamed Humaid Bin Dalmouk. BD&S has offices throughout the region.
DSA and BD&S have successfully collaborated on several projects together, most recently with BD&S fulfilling the local authority liaison role and site supervision for Al Zahia residential complex and a large hotel and resort on Al Marjan Island in Ras Al-Khaimah.
Sustainable design is now a key consideration in building design, and DSA and BD&S have worked closely with local authorities to obtain approvals based on the most effective sustainable solutions. Ayman Elsawy, General Manager-Partner of the company, explains: "Like DSA, BD&S shares a belief that sustainability is a crucial and integral part of the building design process. BD&S supports DSA in achieving sustainable design, including guidance on various authorities' criteria for achieving sustainable design as well as the principles and aspirations of green building rating systems such as LEED and Estidama."
Key Projects:
Accor 5-Star Hotel and Serviced Apartments (G+50), Dubai, UAE
Ramada 5-Star Hotel (G+34), Sharjah, UAE
Radisson Collection, Ras Al-Khaimah, UAE
UAE Embassy, Baghdad, Iraq
Etisalat Telecom Buildings (30 projects), UAE