Abu Dhabi-based property developer Aldar Properties will take over the management of several government capital projects worth AED 30 billion, as part of an agreement with holding company ADQ.
ADQ and Aldar signed a Memorandum of Understanding on projects that include the Riyadh City, Baniyas North project and others in Al Ain and Al Dhafra regions, which together have more than 25,000 plots of land and villas for UAE nationals along with associated infrastructure.
The framework aims to benefit from the expertise of the private sector and support the real estate sector.
Aldar will also have management oversight of Musanada's projects, ranging from education, healthcare and infrastructure through to social services, and facilities management.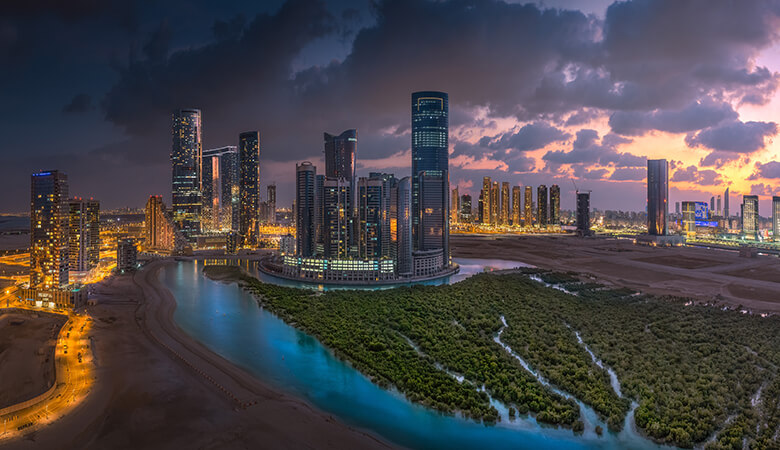 The company expects to complete taking over the management of the government projects before the end of 2020 while ensuring that all existing ones scheduled to be delivered over the next five years will continue as planned.
Mohamed Hassan Al Suwaidi, Chief Executive Officer, ADQ said: "Aldar's real estate sector leadership and strong track record will ensure the continued development of a range of highly important government projects in Abu Dhabi. In particular, the agreement marks significant progress toward the delivery of major infrastructure and national housing schemes across the emirate."
"The transaction, which is fully aligned with our business development strategy, will significantly support future profit growth," noted Talal Al Dhiyebi, CEO, Aldar Properties.
Aldar's 'In-Country Value' programme (ICV) will make sure that the majority of contracts are prioritised towards local contractors, consultants and suppliers – including SMEs – to ensure as much as possible is reinvested into the local economy.