Main Photo: R. P.K. SAJEEV, CHAIRMAN AND MD OF AROMA GROUP OF COMPANIES, RECEIVING THE TAQDEER AWARD FOR EXCELLENT LABOUR WELFARE PRACTICES
Aroma International Building Contracting (AIBC) has been working on commercial, industrial and residential projects for the past 21 years. No matter what the project, though, its goal is always to provide a 'better experience' for the client through high-quality customer service, teamwork, attention-to-detail, and follow through.
Established in 1998, AIBC takes great pride in its ability to meet and exceed its clients' expectations, with the teamwork between management, skilled craftsmen, and support personnel having allowed it to become an industry leader. Indeed, headed up and managed by a professional and highly experienced engineer in the field of civil construction, who is well versed in the changing trends and techniques in the industry, the company is specialised in a broad range of construction projects, including homes, offices, warehouses, factories, shopping malls, workshops, schools, labour accommodation, and oil tank farms.
The Finest People, the Best Results
Working hard to achieve its clients' individual and specific objectives, AIBC provides dedication, high quality, and exemplary integrity, all designed to create long-lasting and mutually beneficial relationships.This is only possible, of course, thanks to its supremely talented and motivated workforce, allowing the company to guarantee high productivity and outstanding performance.
Each project is managed by a team whose individual members offer a broad portfolio of skills and services, supported by professionals in architectural, engineering, quantity surveying, and other related fields, with whom the company has developed excellent working relationships. Moreover, AIBC's subcontractors have worked with it for many years, proving their reliability and commitment to quality workmanship over and over again.
AIBC has achieved an industry-wide standard of consistently delivering innovative, quality projects on time and on budget. It views each project as an opportunity to provide practical and sustainable solutions, sometimes thinking outside of the box to save both time and money. If there is a way, AIBC will find it!
Value Engineering
AIBC support the clients with the possible value engineering without affecting the project requirements which help the client save money and project execution cost effective.
In-House MEP Services
Due to MEP services being a significant part of any construction project, AIBC has attracted and retained some of the finest engineers and technical experts in the industry, ensuring that each project has a real MEP focus from the outset. The entire team is fully trained to support and install mechanical, electrical, and plumbing services, as well as providing sustainable designs and other value-added additions to the overall project design requirements.
Turnkey Solutions for Discerning Clients
AIBC thrives on undertaking challenging projects that call for exceptional levels of experience and expertise, with the company having the technical and physical resources to deliver complex projects of the highest specification.
A growing aspect of its business in recent years has been the delivery of turnkey projects, and the reason for this is clear: in every such project, it offers its clients the things they most value dependability, results, and convenience.
There are substantial benefits toa comprehensive turnkey relationship with AIBC. When a client entrusts its project to the company, all concerns and responsibilities are taken care of, which ultimately results in dreams being turned into reality. AIBC becomes a client's single source, one dependable partner from the very first stages of planning through all the design and engineering works, right down to the smallest details and finishing touches of the interior design.
Award-Winning Performance
AIBC's list of achievements and accolades is long and varied, but it considers that its most honourable has been recognition by the Dubai Government of the Taqdeer Award, the world's first points-based award programme under the patronage of His Highness Sheikh Hamdan Bin Mohammad Bin Rashid Al Maktoum.
The Taqdeer Award is aimed at setting international benchmarks in labour welfare and honouring excellence. AIBC had the privilege to be among the contractors awarded as the 'Best Contractor' in 2016 and 2017 in the 4-star category.
DM Award for Excellent Service
AIBC was awarded for Excellence in Service by Dubai Municipality in the years 2015 and 2018.
Thinking Differently
AIBC believes in the power of innovation and ingenuity.That is why is it committed to continuing to build a culture of discovery and inquisitiveness within the company, empowering its workforce to challenge the status quo, think in a different way, and push back boundaries wherever possible.
The company is renowned for delivering developments exactly as promised, with clients being able to rely upon it for a realistic view of what it will take to build a successful project. This is backed up by its insistence on attention to detail and craftsmanship, things that AIBC has built its reputation on. Furthermore, in addition to understanding architecture, it understands the design development and construction processes like few other firms, and how to adapt every step of its service to meet clients' needs.
Health, Safety and Environment
AIBC has a strong policy regarding Health, Safety and Environment. AIBC team members are trained for environmental sustainability and the team of Health and Safety Engineers/ Officers adhere to strictly follow the health and safety policies and meet the authority requirements.
Therefore, if you cannot afford to compromise when it comes to quality, service and cost-effective, you need to contact AIBC at your earliest convenience. You will be made very welcome.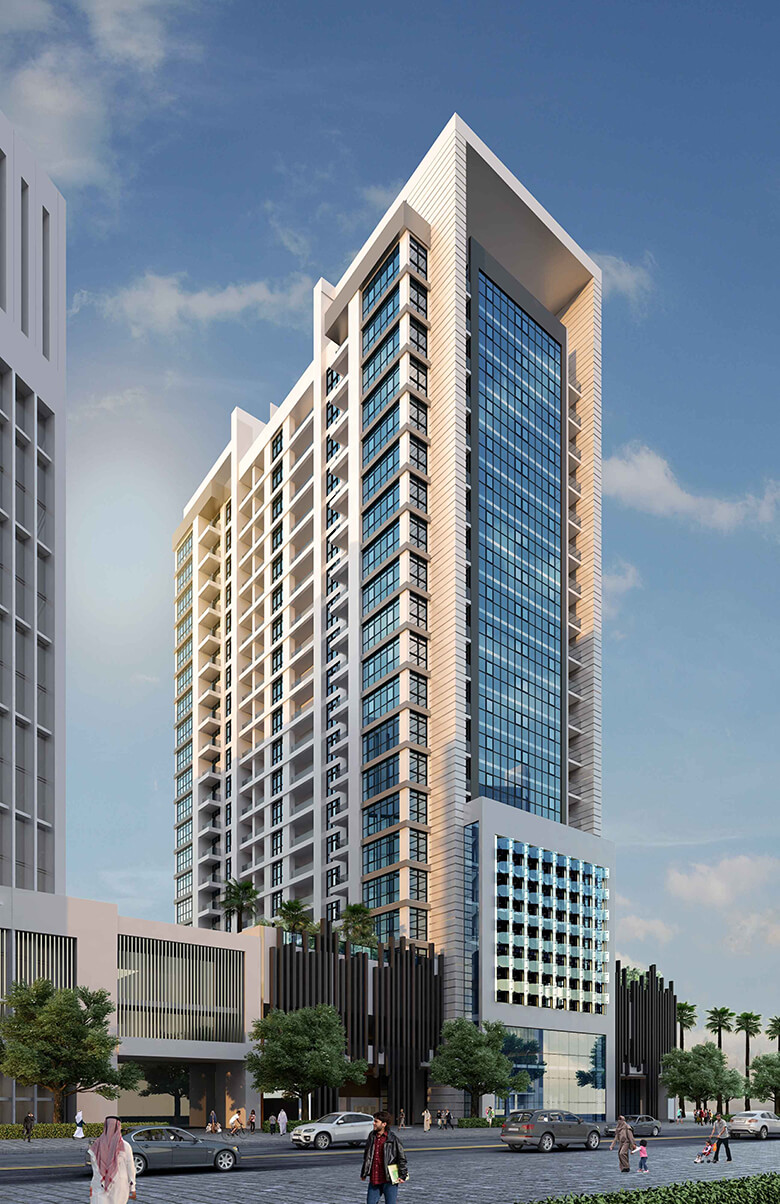 AROMA INTERNATIONAL BUILDING CONTRACTING LLC
P.O. BOX 29736
DUBAI
UAE
T: +971 4 2974558
E: AROMA@EIM.AE
W: WWW.AROMACONTRACTING.COM