At Boris Micka Associates (BMA) the objective of design is to evoke an emotional response with universal resonance, creating a spatial experience that will communicate a clear message, that will last in the mind of the spectators.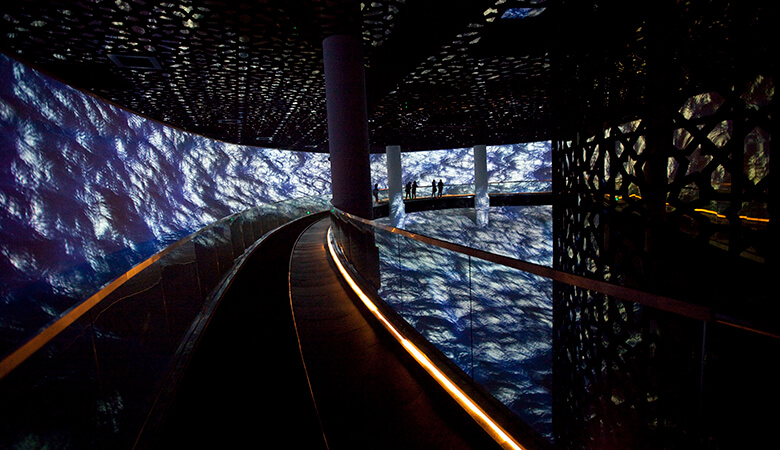 "Our team is architects at its core, but because of the diverse experience by each person and the rapid advancement in technology over the years, we are evolved into a different breed" explains BMA founder Boris Micka. "Besides designing architecture as the shell and container, we follow through with an inner voice for the interior, we create scenography and multimedia contents, so all kinds of skills and talents are involved."
It is a very multicultural team too, and this is something that is at the heart of the firm's DNA. "We are based in Seville, Spain, and all of us are here because we love the Spanish culture and environment. The historical Islamic heritage of Andalucia allows us to understand the clients in the Middle East. The cultural link is still alive between these two beautiful areas."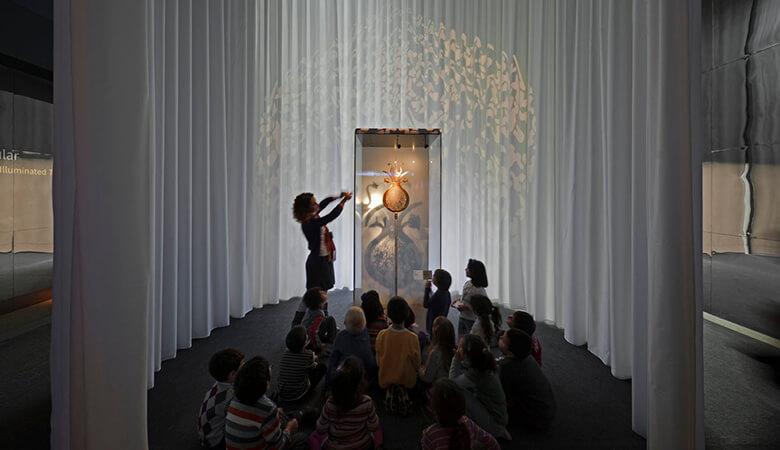 Moments of awe
A multidisciplinary approach is at the heart of the BMA process, something that Boris Micka learned whilst studying with the famed Professor Josef Svoboda in Prague University of Architecture. "It is a way in which I can summarise the impact of our creation. Summarise all messages and feelings in one set, one image, that can be transformed by space, by light, by projection, into something else. I am looking at a space beyond the interior designer or an architect, I see myself as a theatre director – I want a reaction from the audience."
Boris emphasizes that to create a space that is happy, sad, or monumental, some magic is needed. Turn a corner in a building, and suddenly you are in or under something completely unexpected. The breath-stopping moment is critical.
"I must confess, we may not be excited by the typical commercial architecture – we are what we are, "admits Boris." At BMA, we think more artistically, we are not concerned with limits, but create things to communicate in inspiring ways. It's branding, if you want to leave an impact or impression, you have to insist on creating wonder and awe.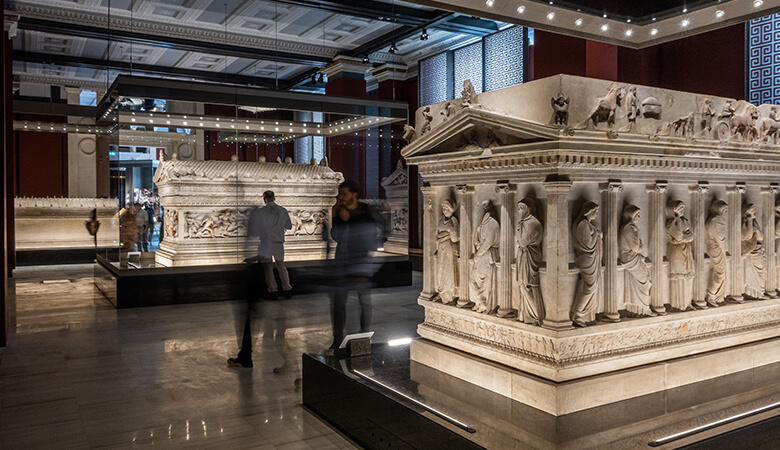 Tradition and originality
There can be no argument that design and architecture in the Middle East are exciting, but as Boris points out, there are certain very crucial decisions that have to be taken, particularly in Saudi Arabia. KSA is starting a new chapter and building a lot of absolutely amazing projects with architecture that has to be something completely new and distinctive, and Saudis have to manage their own style. The teams working in Saudi Arabia have to be highly educated on what is the country about, what is its' tradition, what are the climatic conditions – otherwise, the result might not be sustainable from a cultural or operational point of view. And I think sustainability is very high on the Kingdom's list right now.
Discover what is possible
A major strength of BMA, which gives the firm a considerable edge, is its efficacy and speed. BMA always converts the development of the project into an enjoyable process. "We engage the clients to participate actively in the project, creating strong and fast communications. The bureaucratic processes that tend to clutter project management are reduced to the minimal, to release more time for creation. In this process it is inevitable that we continually challenge ourselves with new approaches and ideas, it would be unexciting for us and our clients to repeat existing designs."
"The most important thing, "Boris explains, "is to be true to ourselves – we never work with a project we don't agree with. Integrity is necessary to ensure quality."
Note:
BMA's current KSA pavilion design for Dubai Expo has already been spotted in a few international design publications as the top 10 world architecture in 2020 to watch out for.